Sarah-Jane Allen
on 8 January 2019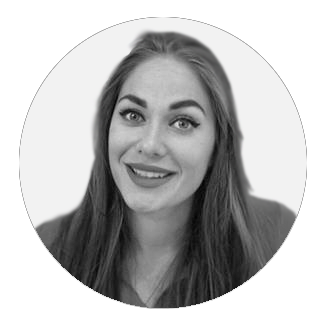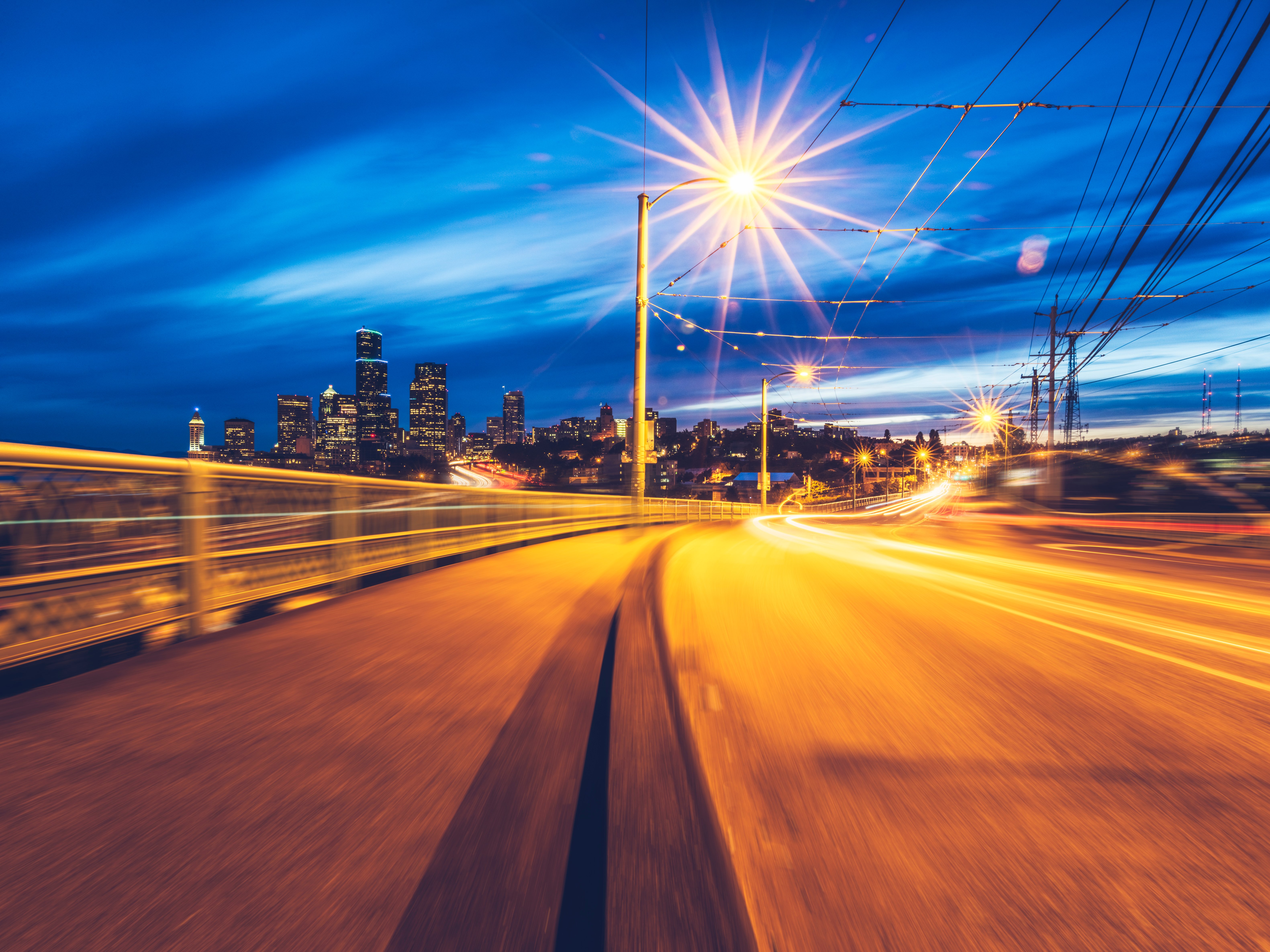 Finding how to close the digital gap and move towards the reality of a smart city can be tough. Let's discuss how this journey can be started with connected street lighting.

1. How can smart streetlights be the seedbed for smart cities?

Smart streetlights provide the starting point from which you can nurture a wide range of smart city applications, gathering a wide range of data.

Smart streetlights don't just provide immediate energy savings and maintenance cost reductions, supporting ROI after just a few years of the product's 20-year lifespan. They also offer infrastructure benefits that make smart streetlights the ideal base for smart sensors.
- Location - in busy or geographically important urban areas
- Power source - connect sensors without the worry of batteries
- Fixed data points - easy to compare data, both over time and by area
- Safely out of reach - placed high above the ground, out of the way of citizens
This physical and network infrastructure makes it easier, cheaper and faster to roll-out future smart city technologies.

More importantly, the same network used to connect smart streetlights can be used in conjunction with IoT-focused cellular networks like NB-IoT to support an array of smart city applications. In short, many smart city applications can piggyback on the infrastructure created for smart streetlights. This enables rapid, cost-effective deployments that can ease the process of streamlining municipal operations.

2. What's the business case for smart street lighting?

It's common knowledge that LED streetlights dramatically reduce energy consumption. It's less commonly known that additional benefits of over 30% can be achieved using smart streetlight controls.

Transitioning streetlights from isolated to smart requires a node and connection to a central management system via wireless data connection. This infrastructure can be achieved by retrofit to leading manufacturers' luminaires or more usually when streetlights are being switched to LED.

Implementing this smart streetlight infrastructure has initial upfront costs but the savings from real-time controls makes the business case a compelling prospect, with ROI of between four to seven years.
Dimming – Up to 30% further energy savings
Adding smart streetlight controls increases the flexibility to change light levels at precise times, or in response to traffic volume.
Trimming – Trim burning hours with smart streetlight controls
Central controls can precisely turn lights on and off at dusk and dawn, lowering burn hours and inefficiency. This can be especially important in winter months when streetlights need to be turned on during the peak energy tariff.
Constant Light Output – Save up to 10%


Compensate for LED lumen depreciation and dirt build-up by controlling the lumen output. Reducing the initial output and increasing this over time will reduce the need for cleaning and maintenance visits, lowering costs.

Maintenance optimisation - increasing visibility and dynamic resource scheduling
See the status of your street lighting network in just one click. The central management system provides instant alerts of light failure, provides diagnostic data to ensure faults are fixed first time, and allows maintenance providers to effectively plan their resources.
These savings can be used to invest in future smart city technologies, creating a domino-effect of cost reduction and reinvestment.

3. Where is this being done now?

The scope for transformative innovation is huge, and using smart streetlights can facilitate the rollout of multiple sensors and controls.

Essex County Council and Hertfordshire County Council working with contractors Ringway and Ringway Jacobs are in a partnership with Telensa, working together to pilot new smart city services.

The smart city solutions in the project include: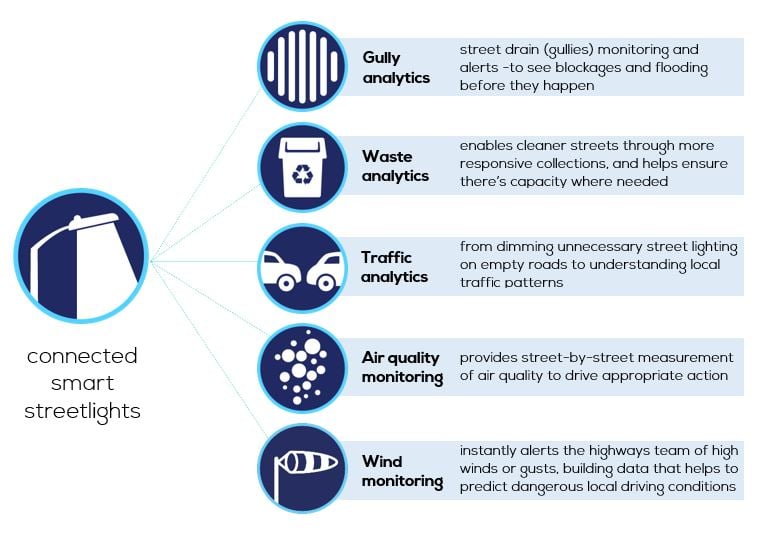 It's not just about the operational benefits. Infrastructure monitoring builds up a vast data set that can be used to spot trends across departments, leading to better decision making and more joined-up working.

Want to learn more about building an infrastructure that can support smart city applications? Get in touch now.
Topics: IoT, smart streetlights, smart city